Residential HVAC Services
Clear the Air Cooling & Heating
Rated 4.9 out of 1006 reviews
HVAC Repair, Install & Maintenance Services
Your home is your most valuable possession. It is here that you feel the highest level of contentment and peace of mind. But, keeping your residential space comfortable requires staying on top of the wellbeing of your HVAC systems. Thankfully, Clear the Air Cooling & Heating's technicians have the industry expertise to help. Through our array of superior residential HVAC services near Friendswood, Pearland and the South Houston area, homeowners are guaranteed to operate a more dependable heating or cooling system at a more budget-friendly price.
So, from a dependable AC system installation to a swift unit repair, we promise our heating, cooling and indoor air quality services will enhance the comfort and safety of your home. With us, your contentment is our priority.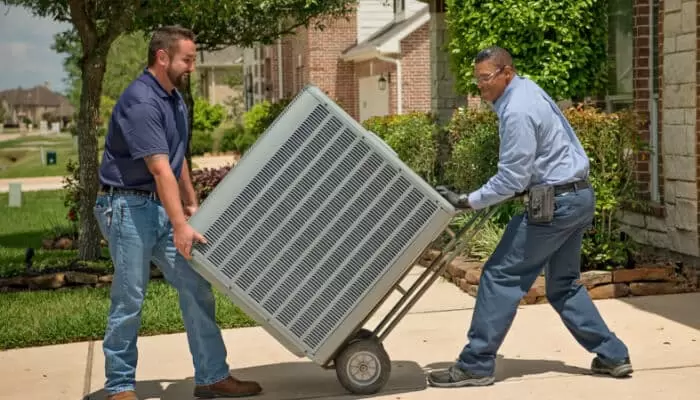 Your Local HVAC Service Company
Our company is a generational family business that has been providing top-notch residential HVAC services to the South Houston area for years. Our certified technicians care about helping our clients find comfort in their home—and about retaining that level of contentment. In fact, when you trust your home with our team, it's a guarantee we will treat your home as if it were our own (with the utmost care and respect).
Our array of residential HVAC services include:
Clearing The Air About The Benefits Of Trusting Us
Contact Clear the Air Cooling & Heating for Residential HVAC Services in TX
Texas homeowners trust our heating and cooling services to keep them cozy all year long. But our team is dedicated to helping you achieve total comfort. That's why we offer top-notch indoor air quality solutions, too.
The Company That Cares About Your Comfort
At Clear the Air, we are confident in our abilities to provide the best service available in Houston. In fact, we guarantee it. Don't take our word for it—take theirs.
So, whether you're looking to filter harmful pollutants out of your home through our Trane Clean Effects Air Cleaners or you're searching for a more dependable heating or cooling system, our team is here to help. Just fill out our online form or call us at 281·612·1031 today!